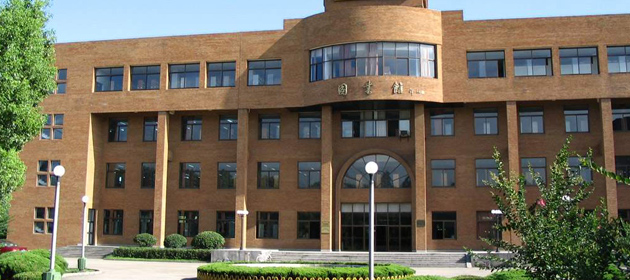 NINGBO UNIVERSITY - CHINA
Ningbo University is a dynamic, young and comprehensive university rising along with China's reform and opening up to the world. It is a public university with support from overseas Ningboese. In 1986, the university was founded with generous donation from Sir Yue-kong Pao, an overseas compatriot of Ningbo origin and a global tycoon in shipping. Deng Xiaoping autographed the name of Ningbo University. At its early stage of development, the university gained great assistance from such renowned universities in China as Zhejiang University, Fudan University, University of Science and Technology of China, Peking University and Hangzhou University. In 1996, a new Ningbo university was established on the basis of the amalgamation of the three former individual institutes, namely, Ningbo University, Ningbo Teachers' College and Zhejiang Aquatic College (Ningbo campus). Ningbo University has five campuses; Located in the Higher Education (North) zone, the main campus of NBU covers an area of over 180 hectares, with a floor space totaling 780,000 square meters. The university supplies a complete set of facilities and services for teaching and research. Its libraries now have a CNKI Network Administrative Service Center, and a collection of approximately 2,500,000 books. In addition, it has 8 well-equipped attached hospitals. With a wide range of disciplines: economics, law, education, liberal arts, history, science, engineering, agronomy, medicine and management, the university consists of 19 faculties and colleges, offering 3 doctoral programs, 62 master programs and 71 bachelor programs. In 1992, Ningbo University was approved the first priority in recruitment of top-layer students. In 2000, it was listed as a key institute of higher education in Zhejiang Province. In 2003, it was awarded "Excellence" by the MOE after strict evaluation. In 2005, it numbered more than 50 master programs. In 2006, it won a second prize of National Scientific Progress Award, a first prize of Science Award granted by MOE, and 2 State Key Courses. In 2007, the university was authorized to recruit doctoral applicants in Engineering Mechanics, Telecommunication and Information System, and Aquaculture.
Ningbo University has been attaching great attention to the development of international cooperation and exchanges. Up to now, the university has maintained close links and intercollegiate cooperation with 73 well-known institution of higher learning in Canada, Germany, France, Britain, USA, Sweden, Japan, South Korea and Australia.
Ningbo University was qualified by MOE to recruit international students sponsored by government scholarships. It offers a variety of education programs for foreign students, ranging from short-term Chinese language training to Undergraduate and Postgraduate study. Till now, Over 1,200 international students from about 50 countries and areas have benefited from these well-designed programs. Ningbo University School of Medicine was founded under the donation of Dr. Yuhan Tang from Hong Kong, who is also Honorary Dean of the school. Professor Qijun, Shen, an expert in Epidemiology and Health Statistics, is the executive dean.
The school has 5 departments, 3 research centers. Its full-time undergraduate students have reached 1100, including 220 postgraduates.
The school runs 3 five-year bachelor degree programs, 1 three-year diploma degree program, 3 master degree programs and 5 programs of adult education & distance learning for the national students, as well as 1 six-year bachelor degree on Clinical Medicine program for international students.
Clinical Medicine holds one teaching team of national level. Biochemistry and molecular biology holds one teaching team of provincial level. The school also has one specially supported discipline, two top quality curriculums of national level, five top quality curriculums of provincial level.
The school has a total of 15,000 Sq. meters space devoted to research and education, holds plenty of advanced equipment in the laboratories, which are valued over 40 million RMB.
Faculty comes from diverse backgrounds with excellent academic portfolios. In the past three years, they have received more than 120 research grants of different level, which include over 40 grants of national level. Moreover, they published more than 60 SCI and EI papers, and won over 20 academic awards.
The school has 8 affiliated hospitals, 8 teaching hospitals, 7 teaching & practice bases of GP and 3 teaching & practice of Preventive Medicine.
Affiliated Hospitals: • The Affiliated Hospital of NBSM(refered to be level A of Third Grade)
• Ningbo Li Huili Hospital(level A of Third Grade)
• Ningbo First Hospital(level A of Third Grade)
• Ningbo Second Hospital(level A of Third Grade)
• Ningbo Women and Children Hospital
• Yuyao Yangming Hospital
• Ningbo Yinzhou People's Hospital
• Ningbo Hospital of Urology & Nephropathy Teaching and Practice Hospitals • Ningbo Kangning Hospital
• Cixi People's Hospital
• Wenlin No1 Hospital
• Zhenhai Longsai Hospital
• Fenghua People's Hospital
• Ningbo No6 Hospital
• No113 Hospital of people's army china