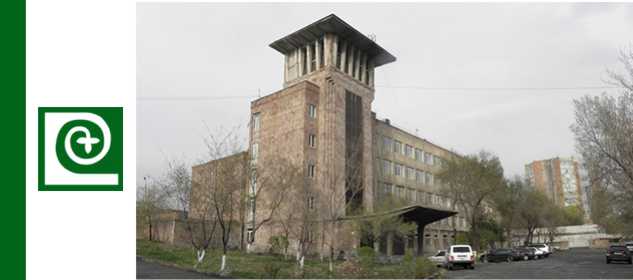 YEREVAN HAYBUSAK UNIVERSITY-ARMENIA
The Yerevan Haybusak University was founded in the year 1990 by academician Levon Harutyunyan. It received state accreditation in the year 2001 and currently has more than 5400 students, 300 teachers and 6000 alumni. Faculties at the university include medicine, international relations, economics and humanities. The Yerevan Haybusak University, the Armenian Open University and the International Relations Institute came together in the year 2007 to give birth to the International Academy of Education (IAE). This is an educational structure which came in line with the other institutes mentioned above with the aim of providing good quality undergraduate and higher education. The IAE high school was started sometime later that year. The school of medicine of the Yerevan Haybusak University offers specialized courses on General Medicine, Pharmacology and Dentistry.Students of medicine at the Yerevan Haybusak University are trained and taught in coherence with international standards and norms as well as the principles stated in the Bologna treaty. The curriculum is updated on a regular basis to be in consistence with the constantly evolving job market as well as advancements in the field of medicine. Visiting professors from partner universities make the courses all the more interesting and help students to gain a wider knowledge. The MBBS course from the Yerevan Haybusak University, like all other courses is state approved and the degree is accepted at all foreign universities and hospitals and health care organisations.
Electronic libraries as well as hard copy of study materials, interactive materials of teaching, multimedia materials as well as experienced teachers and librarians, all make learning a rich and enjoyable experience at the Yerevan Haybusak University. Excursions, debates, competitions and conferences, festivals and other cultural events in the city as well as organised by the university ensure that students have enough opportunities to have fun and make the most of their time at Armenia.
Indian students won't have to face any difficulty when it comes to access to food as the campus mess offers Indian cuisines and delicacies to the students during their tenure. Also, there are a lot of Indian restaurants which offer Indian food at highly affordable prices so that the students can enjoy their stay in the country.
The students are offered with best of the facilities which include WI-FI equipped computer hall, reading room, canteen and laundry service.
The students can enjoy visiting the scenic beauty of Armenia through access to cheap transportation facility. In fact, the students can enjoy special discounts on traveling from one place to another.
After completing the studies from Yerevan Haybusak University, they can work successfully in several hospitals or other health care centers situated at any part of the world.